Speakers
This represents the complete list of speakers. If you would like to provide a more casual talk or lightning talk... Contact us for more information about it.
Dan Saks (Keynote)

Dan Saks is the president of Saks & Associates, which offers training and consulting in C and C++ and their use in developing embedded systems. Dan writes the Programming Pointers column for Embedded.com online. He has written columns for several other publications including The C/C++ Users Journal, The C++ Report, Embedded Systems Design, and Software Development. With Thomas Plum, he wrote C++ Programming Guidelines, which won a Computer Language Magazine Productivity Award as one of the best books of 1992. Dan served as secretary of the ANSI and ISO C++ Standards committees and as a member of the ANSI C Standards committee. More recently, he contributed to the CERT Secure C Coding Standard and the CERT Secure C++ Coding Standard. He is also a Microsoft MVP (Most Valuable Professional).
Guy Royse
Guy works for Pillar Technology in Columbus, Ohio as an agile coach and software engineer. He has programmed in numerous languages -- many of them semi-colon delimited -- but has more recently been working with Ruby and JavaScript. He is also the chief organizer for the Columbus JavaScript User Group and is active in the local development community.
In his personal life, Guy is a hard-boiled geek interested in role-playing games, science fiction, and technology. He also has a slightly less geeky interest in history and linguistics. In his spare time he volunteers as Cubmaster for his kids' Cub Scout Pack. [SpeakerRate]
Matthew Groves
Matthew D. Groves is a guy who loves to code. It doesn't matter if it's "enterprisey" C# apps, cool jQuery stuff, contributing to OSS, or rolling up his sleeves to dig into some PHP. He has been coding professionally ever since he wrote a QuickBASIC point-of-sale app for his parent's pizza shop back in the 90s. He currently works from home on the Telligent product team, and loves spending time with his wife and 2 kids, watching the Cincinnati Reds, and getting involved in the developer community. He is currently writing a book for Manning about aspect-oriented programming in .NET, and also teaches a class on web development at Capital University in Columbus, Ohio.
Jeffrey Armstrong
Jeff Armstrong is the founder of Approximatrix, LLC, a software company providing tools to Fortran developers and assisting in scientific code development. He has years of experience working in a variety of programming languages, including Python, Matlab, and Fortran. In the past he has worked in microgravity research, rocket trajectory validation and verification, and enterprise medical software fields. He currently lives in Cleveland, Ohio, where he maintains a sizeable collection of vintage computer hardware and occasionally dabbles in programming competitions.
Greg Malcolm
Greg has been hooked on programming since his first hit of BBC BASIC during the 80s. Greg currently works with Ruby and Rails and JavaScript but also has flirtations with .NET and Python. Greg can be found participating at a number of community events including conventions, user groups, Give Camps and coding meetups. Greg is an active contributor to open source. His fake British accent is really coming along.
Kevin Feasel
I am a database administrator at the Ohio Department of Alcohol and Drug Addiction Services. I used to be a developer, but joined the dark side because they had cookies. My primary interests in the SQL world are performance tuning, security, and devising clever ways of making sure nobody breaks my servers. [SpeakerRate]
Anand Capur
I am the founder of ApproveIO, a payments startup in Columbus.
Eric Floehr
I am the founder of Intellovations, and was previously the CTO of 3X Systems, a TechColumbus-incubated company. Intellovations makes ForecastWatch, which is used by weather forecasting companies such as The Weather Channel, Weather Underground, Telvent DTN, Weather Trends International, Foreca, and others to monitor and assess the accuracy and quality of their weather forecasts.
I am a native of the Columbus area, and a child of CompuServe. I graduated from OSU, and am a Buckeye through-and-through. In addition to starting my own company, I started the Columbus Ohio Python Users Group and have chaired PyOhio the past two years. I am excited about startups and programming! [SpeakerRate]
Jeremiah Peschka
Jeremiah Peschka helps developers, DBAs, and engineers build faster, robust, and scalable solutions; Microsoft SQL Server is frequently a part of that solution, but he is familiar with more than just the database. Throughout his career Jeremiah has focused on combining the best tools and technology to solve the task at hand, no matter what those tools and technologies are. Jeremiah has been a system administrator, developer, and DBA on more systems than he'd care to admit. Jeremiah has a history of applying new tools to old problems, explaining the solution in a fun way, and getting everyone working together to solve the problem. He can be contacted through his blog (http://www.brentozar.com/consultants/jeremiah-peschka/) or on Twitter (@peschkaj).
Mark Erbaugh
I am an independent software developer specializing in web development. I presented an introduction to Python at the 2011 Columbus Code Camp.
Jerrel Blankenship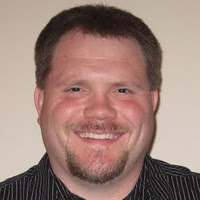 Jerrel is a software craftsman, specializing in Microsoft technologies. During his career, Jerrel has developed a number of .NET-based software projects that run on desktop, web, and mobile environments. He enjoys working with impassioned developers and sharing the knowledge of agile and Scrum to teams that want to build software more effectively. Jerrel is passionate about many things, including his family, fishing, playing chess, Cleveland-based sports teams, and gaming. You can read Jerrel's ramblings at www.jerrelblankenship.com. [SpeakerRate]
Steve Roggenkamp
Software developer with over 25 years of experience on projects ranging from computational geometry/finite element systems to industrial process control systems to user interface systems to document processing systems to ...
Yiguang Hu
Yiguang Hu has been a Java/Web Developer for over 15 years. He was a Sun Certified Java 2 Programmer and J2EE Web component developer. He has work for companies from start-ups to multinational corporations. He has developed web applications on struts, JSF and grails. He uses groovy and grails to handle most small chores like quick prototyping and data manipulations. In his spare time, if he is not with children, he is most likely reading or writing something for web or mobiles. He published a few mobile applications.
Mark Aufdencamp
Independent polyglot software developer in Columbus, Ohio with 25 years of experience. Working primarily in Java and Ruby/Rails, but also playing with Bash, PHP, Perl, and recently Python. Developer and Webmaster for the Human Tribe Project (http://humantribeproject.com), a crowd source fund raising site for people experiencing major life threatening health care crisis.
Jon Kruger
Hi, I'm Jon Kruger and I am an independent consultant in Columbus, OH. I specialize in software solutions, project leadership, and Agile coaching and training and I have experience in a wide range of industries and environments. I use my experience as a leader and software developer to find ways to create better quality software, improve the software development process, and maximize value for the business. On the side, I run the Columbus ATDD Developers Group and provide test-driven development training (tddbootcamp.com). You can follow me on my blog (jonkruger.com) or on Twitter (@JonKruger).
Raju Gandhi
Raju Gandhi is a Java/Ruby developer and a programming language geek. He has been writing software for the better part of a decade in several industries including education, finance, construction and the manufacturing sector. Raju has a graduate degree in Industrial Engineering from Ohio University. In his spare time you will find Raju reading, or watching movies, or playing with yet another programming language. He is affectionately known as looselytyped on Twitter. [SpeakerRate]
Josh Harrison
Josh Harrison is Director of .NET Solutions with Leading EDJE. For the past decade he has been working with organizations of all sizes to help them build custom software applications. He has written and given talks on a broad-range of Microsoft-related technology topics. Though recently his interest has been focused on the changing technologies that power the web. For more, check out his blog at http://www.JoshRHarrison.com.
Doug Mair
Doug is a Principal Consultant at Improving Enterprises in Columbus Ohio. He started developing software as a high school freshman on a TRS-80 16K. Since then he developed software for Graphics Kiosks, Rules Engines, Specialized Hardware and ASP.Net websites.
Over the last two years, he has helped grow the Windows Phone Community in Central Ohio and he spends his free time developing Windows 8 and Windows Phone applications.
Ethan Dicks
Ethan Dicks is a long-time Columbus IT professional with a background in embedded and systems development as well as UNIX/Linux System Administration. He also teaches 3D Printing, Electronics, Arduino, and Raspberry Pi classes at The Columbus Idea Foundry. [SpeakerRate]
Daniel Daly
Daniel Daly has been developing embedded systems software for 24 years. Most recently, His experience includes sixteen years in mobile robotics, for which he has patents awarded and pending. Today, his main focus is applying C++ and Linux to embedded systems, a topic on which he has spoken at Embedded Systems Conference in Silicon Valley. [SpeakerRate]
Thomas Winningham
Thomas is an enterprise data scientist and multimedia artist with over 20 years of professional experience. He has worked on multimedia kiosks for museums, digital video, and enterprise systems integration. His current work includes machine learning, distributed systems.
Kirk Kimmel
Kirk is an open source software user and advocate for over 15 years. Specializing in optimizing existing open source solutions to meet new scalability demands and developing bleeding edge web applications. Previously given talks at Columbus Code Camp and Ohio Linuxfest.
Matt Williams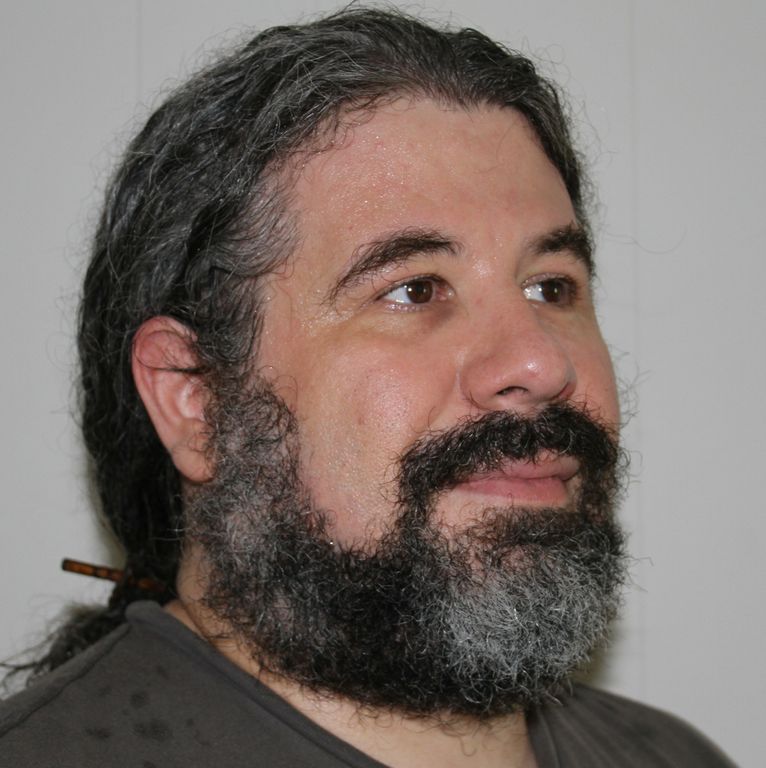 For as long as I can remember, I've had a desire to be a Renaissance Man. It's a process. Along the way, I've learned that craftsmanship is an essential part of creation, just as creation is a foundation of learning. Learning takes many forms and it's amazing how seemingly unconnected realms relate with each other. Currently my passion lies in the areas of Dev Ops, Cloud Computing, Textiles, and teaching. In my "free time" I play with my daughter, weave, cook, read books, muck about with computers, and hack Ruby. In previous incarnations, I have been, among other things, a Java instructor for Sun, a Kitchen Bard, and King of the May. [SpeakerRate]
Brandon Lorenz
Brandon is a Columbus-based web developer who embraces easier, more productive development. He spends his days web developing alongside super-talented smarties at Victoria's Secret, evenings molding two young future developers, and his wee hours doing more web development. Brandon co-developed cannon.fm, a local music discovery application and winner at February's Startup Weekend. He is an active member of Central Ohio Python Users Group which feeds his Python evangelism. Lately, Brandon has been seeking out more formal exposure to the UX community and was recently followed back by @ixdacolumbus on Twitter.