Speakers
Confirmed Code Camp speakers are listed below. More will be announced as we confirm them. If you are interested in presenting please contact us at [email protected] for more information.
Guy Royse (Keynote)
Guy works for Pillar Technology in Columbus, Ohio as an instructor, a consultant, and a software engineer. He has programmed in numerous languages but has more recently been working with Ruby and JavaScript. He is also the chief organizer for the Columbus JavaScript User Group and is active in the local development community. In his personal life, Guy is a hard-boiled geek interested in role-playing games, science fiction, and technology. He also has a slightly less geeky interest in history and linguistics. In his spare time he volunteers as Cubmaster for his kids' Cub Scout Pack.
Don Abney
I am located in Columbus, Ohio and have been in the business of delivering software since the mid 1990's. I'm a proud employee of a mid-sized local consulting group that specializes in bringing clients speed to value. In my current role I am responsible for helping Agile software development teams deliver properly build software and skill uplift at a variety of client engagements. On many evenings I can also be found in various technology user groups around Central Ohio better understanding and contributing to the craft of software development and delivery. Twitter - @donabney, github - https://github.com/DonAbney
Dominic Barreca
In 1980 I recieved an Associates Degree in Electrical Engineering. I spent 12+ years in field calibration and servicing of process/temperature control systems. Later I worked for several years as Application/Sales Engineer for a distributor of industrial electrical controls. For the past 12 years I have been the owner of Pulsar Controls, an independent Manufacturer's Representative for industrial electrical control products including Unitronics PLC/HMI All-in-One product line.
James Bender
James has been involved in software development and architecture for 16 years. He has worked as a developer and architect on everything from small, single-user applications to Enterprise-scale, multi-user systems. His specialties are .NET development and architecture, TDD, SOA, WCF, WF, cloud computing, and agile development methodologies. He is an experienced mentor and author. James is a Microsoft MVP. His book Professional Test Driven Development with C#: Developing Real World Applications with TDD was released in May of 2011.
Matthew Bussa

Husband, Father of twins, Agilest, Certified Scrum Master. He enjoys helping transform agile teams to work more effectively to create quality software. He can be reached via twitter @matthewbussa or his blog www.matthewbussa.com
Dave Caraway
I'm a total data geek. I spent a number of years developing software for the Department of Defense and developing web services for the commercial sector. In 2012, I founded Fogmine, a data software company, in Dayton, OH. I'm currently on a tour of duty with the U. S. Government as a Presidential Innovation Fellow at Data.gov. Thoughts and opinions expressed are my own.
Raymond Chandler III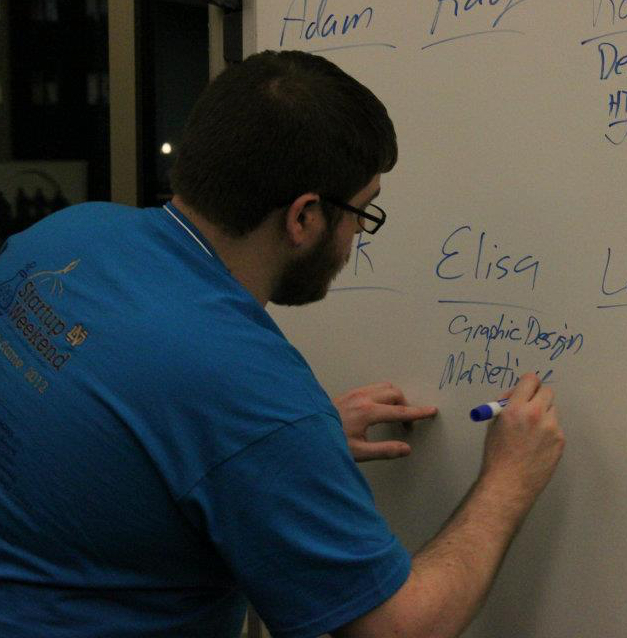 Raymond Chandler III is a local entrepreneur and technology consultant in Columbus, Ohio. He has been very successful in helping seed to early stage companies in Ohio develop their products and define their technical strategy. He is also one of the first people in the US to achieve a degree in Computer Game Design and Development. Raymond was introduced to ludology, the study of game design, by Dave Arneson, the co-creator of dungeons and dragons. He has spent the last 8 years studying ludology in depth. As an active member of several tabletop industry groups, he has developed 2 speciality board games, 3 card games, and has helped teachers to incorporate game design concepts into their classrooms. Recently, Raymond has merged his love of game design and technology together and is challenging contemporary beliefs held on gamification in the web development context.
Raju Gandhi
Raju Gandhi is a Java/Ruby developer and a programming language geek. He has been writing software for the better part of a decade in several industries including education, finance, construction and the manufacturing sector. Raju has a graduate degree in Industrial Engineering from Ohio University. In his spare time you will find Raju reading, or watching movies, or playing with yet another programming language. He is affectionately known as looselytyped on Twitter.
Leon Gersing
Leon tends binary zen gardens with his friends at GitHub. He's been bringing value to clients and customers for over 13 years in a variety of different languages on many different platforms. A strong believer in the power of community, he has been seen speaking all over the country on topics ranging from Functional Programming in Erlang to Developer Emotional Health topics. You can find just about all you need on leon via leongersing.com
Mark Greenway
A web developer since the mid 1990s and a lone dev since the turn of the millenia, Mark has a unique perspective on the problems of programming. From developing "The Daily WTF" style code in his early days, to independently synthesizing many common design patterns in his progression in a vacuum. Then came a new enlightenment and a realization of the community and its resources. This understanding of the pain of doing things the wrong way, leads to a fresh perspective. A smart sense of humour and some training from professional speakers make sure that any talk will be both interesting and informative.
Jose Guay
Jose has a BS in Computer Science and a masters degree in Finance and am a professional developer with more than 18 years of experience. I have worked as an Oracle developer and DBA before switching to the MS world and have been working with web apps since the time of classic ASP. I am an MCPD in ASP.NET 3.5/4.0, MCSD Web Applications and MCTS of SQL Server 2005. My native language is Spanish but I'm fluent in English and have learned some French. Jose is the author of two books: "Pro Telerik ASP.NET and Silverlight Controls" and "Beginning ASP.NET MVC 4".
Stan Jonsson
Stan is a Senior Consultant with QSI. He has been developing software for over 15 years, both in the United States and Iceland. He has written and consumed more Web Services than he cares to admit and tried to be a good boy and test his code. He is the proud father of three kids, a hobby magician and an avid cyclist. His signature celebratory move when completing a bike race is to air-type on a keyboard. His wife thinks it is dorky. You can follow him on www.sjonsson.com and @sjonsson.
Md Kahn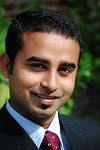 As a web developer focusing on the front end, Md Kahn is addicted to JavaScript. Md spends much of his time writing "hello world" when someone tweets a new JavaScript library or JQuery plug-in. He doesn't stop there; rather, he spends his weekends converting "hello world" into a glorious "Todo app" so that he can update his linkedin profile with new frameworks and libraries. Md is a senior web developer at Nielsen in Chicago, IL.
Yiguang Hu
Yiguang Hu has been a Java/Web Developer for over 15 years. He was a Sun Certified Java 2 Programmer and J2EE Web component developer. He has work for companies from start-ups to multinational corporations. He has developed web applications on struts, JSF and grails. He uses groovy and grails to handle most small chores like quick prototyping and data manipulations. In his spare time, if he is not with children, he is most likely reading or writing something for web or mobiles. He published a few mobile applications.
Mark Lassoff
Mark Lassoff's parents frequently claim that Mark was born to be a programmer. Starting, in the mid-eighties at age 11, Mark was hard at work on his Commodore 64 writing games in the BASIC language. Today, Mark is a publisher, top technical trainer and author, providing software, mobile and web development training. Mark is a sought after video trainer, speaker and host. Mark has trained programmers at Fortune 500 companies and government agencies world-wide. Mark's clients have included Aflak, Discover Card Services, the US Department of Interior and Symantec. A recognized expert in front end web and mobile development, Mark continues to teach at conferences regularly. Mark Lassoff is founder of LearnToProgram, Inc., a Connecticut-based company that publishes online courses that teach mobile, web, and game development. Over 500,000 people have learned programming from Mark through online and live classes and free tutorials. Loads of free tutorials and courses can be found at www.learntoprogram.tv. Mark's twitter is @mlassoff.
Jacob Mather
Jacob Mather is a software engineer with over ten years of experience building dynamic content for the web. He is co-organizer of the San Francisco PHP User Group, and blogs at http://jmather.com/
Greg Malcolm
Greg has been hooked on programming since his first hit of BBC BASIC during the 80s. Greg currently works with Ruby and Rails and JavaScript but also has flirtations with .NET and Python. Greg can be found participating at a number of community events including conventions, user groups, Give Camps and coding meetups. Greg is an active contributor to open source. His fake British accent is really coming along.
Frank McAuley
I am Frank McAuley and I've been developing iOS apps for 5 years. I'm currently working for a company named Taivara. When I'm not coding I'm spending time with my family and working on projects around the house.
Carey Payette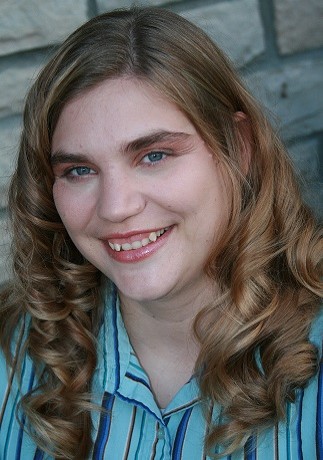 Carey Payette is a Developer Evangelist for Telerik with over 14 years professional IT experience in industries ranging from government, to private sector and utilities holding multiple titles throughout this time including support developer/technician, data architect, software developer, software architect and enterprise architect. Carey is an ASPInsider and was a recipient of the Microsoft MVP award in Client App Dev from 2009-2011. She also serves as the Treasurer for the US National GiveCamp organization and is a member of the StirTrek organizing committee. Carey is a mom to 3 fabulous boys, a black belt in TaeKwonDo and enjoys coding for fun!
Shawn Price
Shawn is an experienced technical leader, architect and developer with over 7 years of web and application experience in delivering solutions ranging from mobile applications to social-networking sites. He excels at architecting and delivering flexible solutions for difficult problems. Over the past three years Shawn has specialized in mobile solutions including native applications, hybrid applications, responsive websites and dedicated mobile sites. He now serves as the Mobile solutions practice lead for HMB in Columbus, OH. In his spare time he enjoys building tools to help introduce music fans to Local Music through ColumbusLocalMusic.com.
Dan Saks
Dan Saks is the president of Saks & Associates, which offers training and consulting in C and C++ and their use in developing embedded systems. Dan writes the Programming Pointers column for Embedded.com online. He has written columns for several other publications including The C/C++ Users Journal, The C++ Report, Embedded Systems Design, and Software Development. With Thomas Plum, he wrote C++ Programming Guidelines, which won a Computer Language Magazine Productivity Award as one of the best books of 1992. Dan served as secretary of the ANSI and ISO C++ Standards committees and as a member of the ANSI C Standards committee. More recently, he contributed to the CERT Secure C Coding Standard and the CERT Secure C++ Coding Standard. He is also a Microsoft MVP (Most Valuable Professional).
Rob Stevenson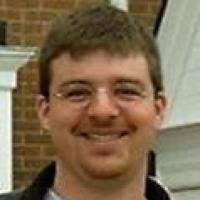 Rob Stevenson has always been fascinated with the new and unusual. From programming in Java back in 1996 with JDK 1.0, starting the Central Ohio Zope & Python Users Group in 1999, co-founding the Columbus Ruby Brigade in 2005 and recently starting the Buckeye Ukulele Society in 2012. The power of the JVM using JRuby and Clojure along with the latest JavaScript MVC frameworks is currently keeping Rob in pure coder happiness.
Keith Wedinger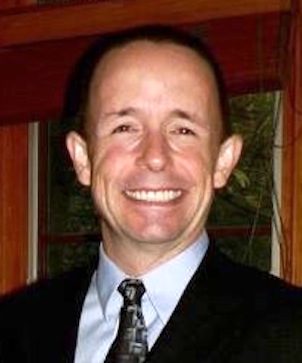 Keith is a Solutions Architect with Leading EDJE. He has over 24 years experience designing, developing, and delivering high quality software solutions for several companies including Lexmark, Diebold, Limited Brands, Sterling Commerce, and IBM. He recently completed a PhoneGap / web technology based Android mobile app solution to help automate the workflow for his client's 1200 service technicians. He is currently working on helping his current client re-architect their menu-based system to support thousands of remote locations.
Matt Williams
Matt Williams lives in a house filled with Computers, Cats and Fiber. He spends his time with his daughter, hacking ruby and cloud experiments and weaving.